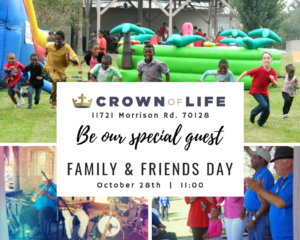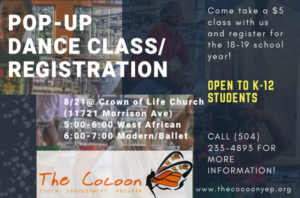 Family & Friends Day
Be our special Guest October 28th starting at 11:00. We give thanks to God for all the family and friends we have been given! Join our Crown of Life family in celebrating!
The Cocoon Dance Classes
Wednesdays 5:00-7:00 at Crown of Life
Call for more details. (504) 233-4893
Dance with D'wan
Join us November 10th for dance night.
Food and drinks will be served
Location: Crown of Life Church 11721 Morrison rd.